Bridging the Business-IT Gap for Insights

As enterprises grow, it's common for organic app development to create numerous data silos. Left unfettered, these silos can inhibit a company's ability to access and interpret the cross-organizational data that's critical to growing their business. Minor variations in definitions, semantics, and reference data domains that are tolerable in each silo can lead to much more significant impacts when collecting many data sets together.
In this session, David Loshin will explore collaboration for metadata between the business and IT stakeholders, with topics including:

The challenges in resolving variations between common data elements

The benefits of a collaborative environment that fosters data and metadata alignment

The types of capabilities that tools must provide in order to support business-IT collaboration for metadata
Register for this webinar to see how you can foster the consistent metadata practices that are critical for data analysis and business insights.

About the presenter: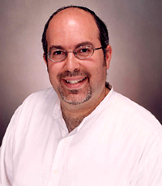 David Loshin, president of Knowledge Integrity, Inc, is a recognized thought leader and expert consultant in the areas of analytics, big data, data governance, data quality, master data management, and business intelligence. Along with consulting on numerous data management projects over the past 15 years, David is also a prolific author regarding business intelligence best practices, with numerous books and papers on data management, including the second edition of "Business Intelligence - The Savvy Manager's Guide".