RAD in Action: Mobilizing your Business with Enterprise Mobility Services Middleware
Cary Jensen hosts this informative session to discuss why middleware is critical for mobilizing your business or Enterprise.
In this on-demand webinar, Cary performs a technical deep-dive into the new Enterprise Mobility Services (EMS) middleware platform to show you how to best extend your business and Enterprise into mobile clients. Learn how to manage and authenticate users, build custom REST APIs, move data between mobile clients and your Enterprise database backend, and how to analyze user behavior.
Cary also compares and contrasts EMS with the DataSnap SDK. This is a must-watch session for anyone mobilizing their solutions.
About the Presenter: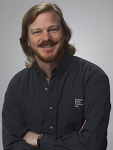 Cary Jensen is Chief Technology Officer of Jensen Data Systems, Inc., a Texas, USA-based company that is an Embarcadero Training Partner and that provides software training, development, and consulting services. Cary is an Embarcadero MVP and an award-winning, best-selling author of over twenty books, including his latest book, Delphi in Depth: ClientDataSets. He is a popular speaker at conferences, workshops, and training seminars, and is widely regarded for his practical solutions to complex problems. Cary has a Ph.D. in Engineering Psychology from Rice University, specializing in human-computer interaction.
To view the On-Demand Webinar, please fill out the form below. You will receive the link to the recorded webinar in your email shortly.