Whitepaper
Agile Data Modeling: Not an Option, but Essential
Everything about data has changed, but that only means that data models are even more essential to understanding that data so that businesses can know what it means. As development methodologies change to incorporate agile workflows, data architects must adapt to ensure models stay relevant and accurate.

Read this white paper to learn about the following key requirements for agile data modeling:
Data storage agnostic
Collaboration
Business glossary
Flexible data model
And see how IDERA's ER/Studio supports agile data modeling.
About the author: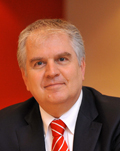 Rick van der Lans is an independent analyst, consultant, author and lecturer specializing in data warehousing, business intelligence, database technology and data virtualization. He works for R20/Consultancy. Rick is chairman of the annual European Enterprise Data and Business Intelligence Conference (organized annually in London). He writes for Techtarget.com, B-eye-Network.com and other websites. He has written several successful IT books.