On-Demand Webinar:
Data Modeling for Big Data & NoSQL Technologies

Since data modeling became a mainstream development technique, our work has focused primarily on data modeling for relational databases. Then came data warehouse and dimensional modeling. Now we have both transactional and analytical non-relational solutions to support as well. Where does data modeling fit into these projects? Where do models come into play if they are rooted in relational notations and processes?
In this on-demand webinar, Karen Lopez of InfoAdvisors covers 10 tips for the modern data architect and resources for coming up to speed on these new approaches. She shares how modern data modeling approaches address both SQL (relational) and NoSQL technologies. We look at the role of a data modeler, and how models, processes and data governance processes can add value to enterprise big data and NoSQL development projects.
About the Presenter: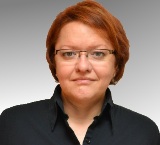 Karen Lopez is the Senior Project Manager and Architect at InfoAdvisors. She has more than twenty years of experience in helping organizations implement large, multi-project programs. She is a MVP, SQL Server, and a Dun and Bradstreet MVP.
InfoAdvisors is a Toronto-based data management consulting firm. We specialize in the practical application of data management. Our philosophy is based on assessing the cost, benefit, and risk of any technique to meet the specific needs of our client organizations.